skip to main | skip to sidebar
5/09/2010
doesn't why you're here on this blog you should watch this!! OMG!
Blog Archive

the story of this blog
Once upon a time..
there was a short haired, styleless girl called the Girl
and a gang of talented, young artists called the MYMY's.
One day, they decided to start a blog together..
.. and the world would never be the same again.
- DISCLAIMER -
All music shared on this site is for promotional use only! Please buy the artists music, buy their merchandise, see them live, support them, tell your friends about them, love them, Thanks!

Follow this blog with bloglovin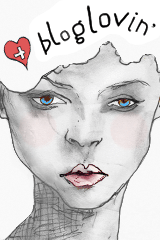 Daniel footwear -> A must for the true fashion lover
To die for Christian Dior sandals. Chic black leather with quilted effect top section. Women's Shoes? It's always gotta be designer, girl.
To die for DKNY loafers. Hip white leather, perforated front and stitching detail. Men's Shoes? Make yours designer this summer.
we love animals

Urban Fashion & Cute Pets Coming Together To Support Cheap Pet Insurance For Our Furry Friends

Contact Us No spam we'll not respond to this!

Daily Reads
Twitter
Shoutbox & The Counter

Labels